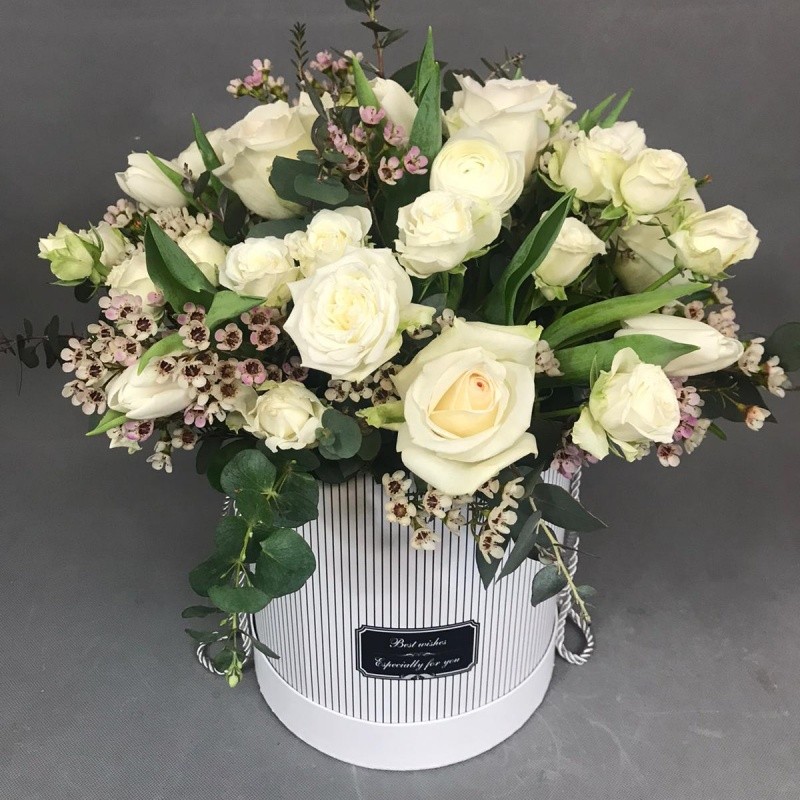  
White magic in a box
Flower basket size shown in the picture - Compact
We only use original images of bouquets and flowers made by our florists.
Please, be aware that the picture is illustrative because flowers are seasonal. If specific flowers are not available, we will replace them with others, maintaining the bouquet style and colour gamut. Our professional florists always make sure that the compositions are tasteful, beautiful and the customers are satisfied. If you want to clarify whether the flowers shown in the picture are currently available, please contact us by phone - +371 26621676 or e-mail - karkade@karkade.lv.
Minimum order amount - 25 EUR.
Add sweets or gifts
Delivery and Prices
Terms and Conditions
You might also like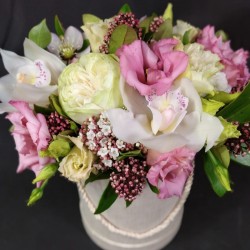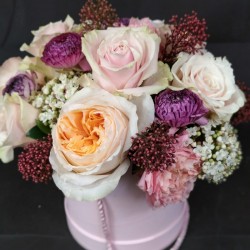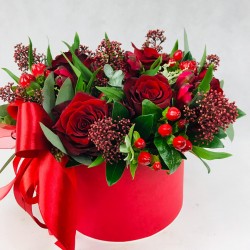 Flowers will be delivered to your desired address in Riga and within a radius of about 50 km around Riga. See possible delivery cities, prices, times and terms here!
Flowers and arrangements are delivered 6 days a week. Please note that current day delivery is only possible if you order flowers by 13:00 and it takes time to prepare your order, so in order to receive the flowers at a specific time, please order them in a timely manner. When making a payment, you will be offered several possible delivery time options depending on the current time and delivery address. See delivery prices here.
If you do not find your city in the list of delivery cities, then call us +371 26621676 or write to karkade@karkade.lv to agree on delivery.
Flower Standard time delivery price in Riga - 7 EUR, in Jurmala - 15 EUR. See possible delivery times and prices for other cities here. We provide an opportunity to receive flowers also in the store, Tērbatas Street 19/21, Riga, within working hours:
Mondays, Tuesdays, Wednesdays, Thursdays, Fridays 8:30-18:30
Saturdays 9:00-17:00
Delivery times are approximate and may vary depending on the situation on the roads, traffic jams, traffic restrictions, weather conditions, and the workload of florists at any given time.
HOW TO ORDER?
Choose flowers from our catalog.
Enter all the necessary information and make a payment with a card (VISA, MasterCard), PayPal, transfer (a payment order will be required to confirm the payment) or in cash if you choose to receive flowers in the store.
We will confirm receipt and execution of the order. You will receive confirmation information in your email.